Learn Traffic Safety, Defensive Driving,
and Behind-the-Wheel Training
At Sabbadino Driving School, our mission is to make safety first and to make safety last. Our driving courses in Taylors, SC are taught by Joe Sabbadino. Mr. Sabb has over 50 years of experience teaching driver's education in the Greenville area. As a lifelong educator, he has a knack for helping his students understand the importance of defensive driving and traffic safety.
Classroom Instruction
With 10 hours of classroom instruction, our driver training courses exceed the South Carolina driver education requirements. The classroom instruction is scheduled in two and a half hour sessions over four weeks. Click here for directions to Mr. Sabbadino's driver training classroom.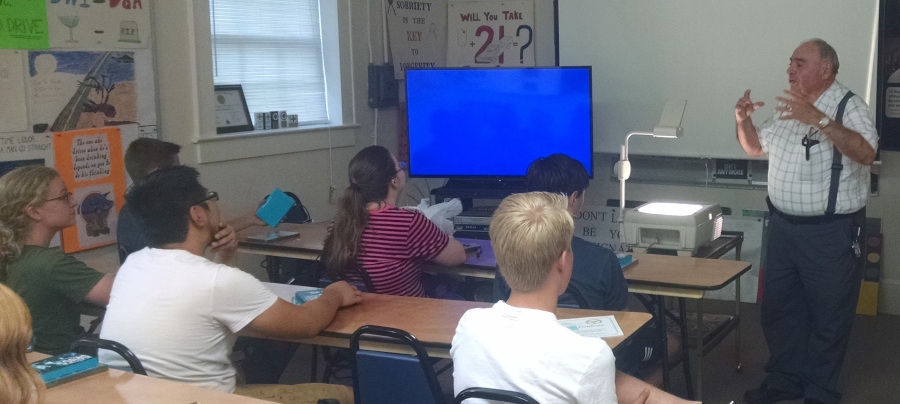 Classroom Instruction Covers:
Right attitudes for drivers
Defensive driving
Dangers of driving under the influence
Nature's laws
Railroad safety
Truck safety
Emergencies
Behind-the-Wheel Training
Our unique approach to behind-the-wheel training sets us apart. Mr. Sabbadino takes two students on each driving lesson. Each student drives for half of the lesson and observes for the other half. Mr. Sabb has found this technique to be highly effective. Our driving lessons are designed to teach smooth starts and stops, increased speeds with controlled safety stops, front/rear vehicle judgement, and turning forward and backwards.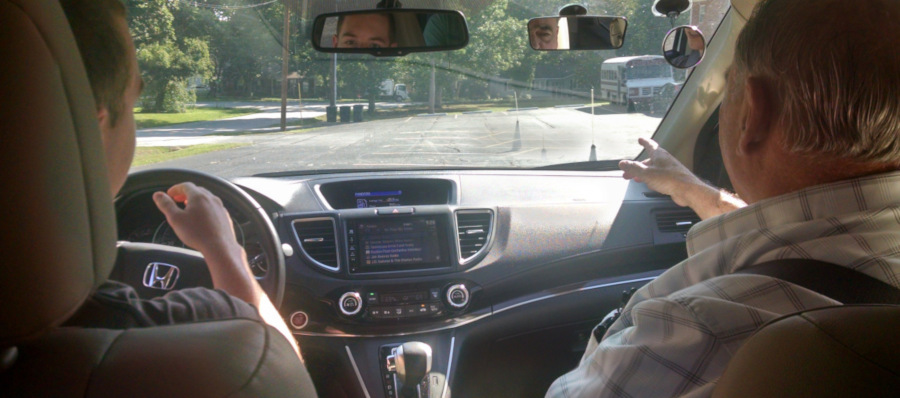 Behind-the-Wheel Driving Lessons Include:
Off-road forward and backing maneuvers
Tracking (keeping the vehicle centered in the lane)
Scanning (using eyes properly for defensive driving)
Lane Changing
Right and left turns
Curb parking uphill and downhill
Three-point turns
Interstate driving
City driving in Downtown Greenville
Mountain driving at Paris Mountain
Angle and Perpendicular Parking
Parallel parking
Practicing South Carolina Highway Department road tests
In addition to the 6 hours of behind-the-wheel training, all students need driving time with parents. By law, 15- and 16-year-old students have to log 40 hours of driving time with parents before taking the license test.
Did You Know?
Students drive over 100 miles during their behind-the-wheel training.
A student does not need a permit to drive with a driving instructor. However, a student does need a permit to drive with anyone else.
Testing
For an additional fee, Mr. Sabbadino is also certified to give a license test to anyone who has completed a driver education course. See below for pricing. Once you have completed this test with Mr. Sabbadino, you can take your paperwork directly to the DMV to get your license.
Note: The DMV reserves the right to randomly select applicants for retesting.
Did You Know?
You need a driver's permit for at least 6 months before taking a license test.
Prices
| | |
| --- | --- |
| Driver Education Course | $420 |
| Additional Driving Hours | $60/hour |
| License Test | $60 |